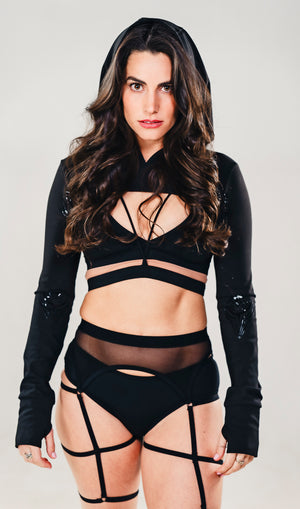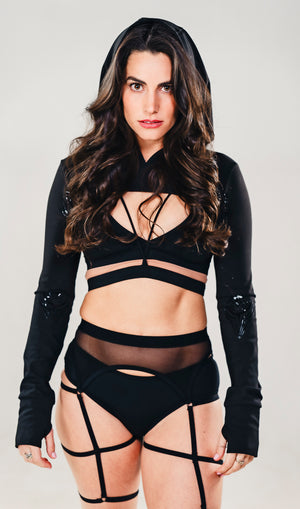 Anti-Gravity Sleeve Hoodie
Sexy sleeve hoodie with magnets to prevent the hoodie from coming up during your inversions. The open front allows you to show off whatever cute sports bra you have while looking like a badass. It's got sleeves and a hoodie... and thumb holes! 
Flyer-approved.
Great for Acro, Pole, and Bellydance Fitness.
Color: Ninja Black