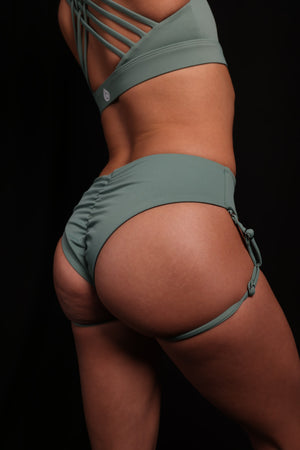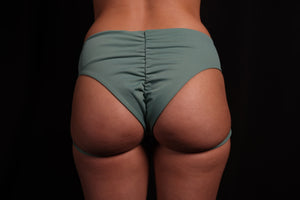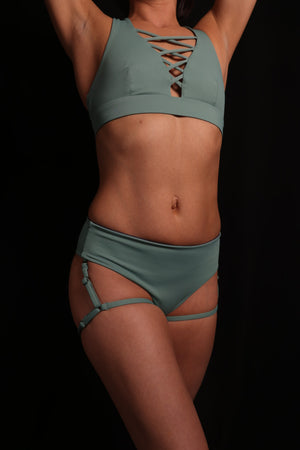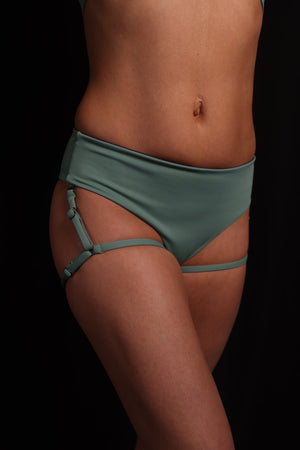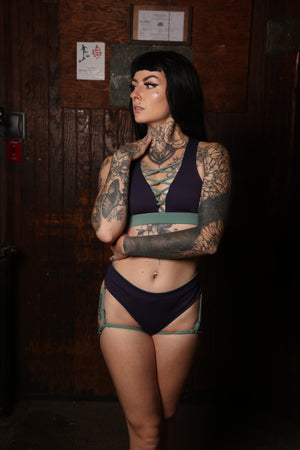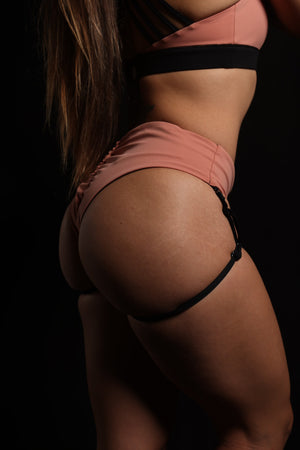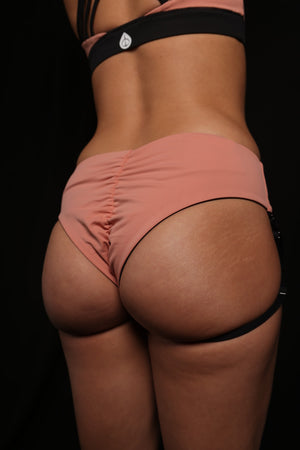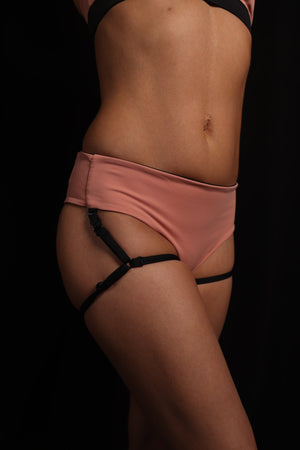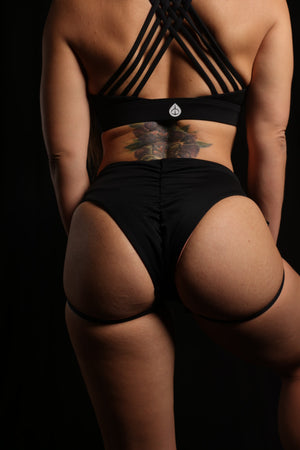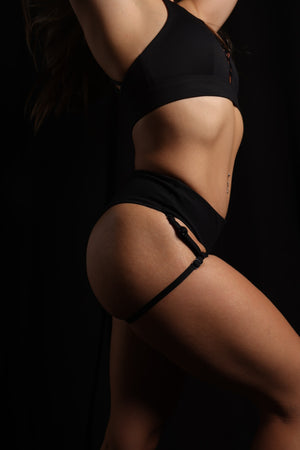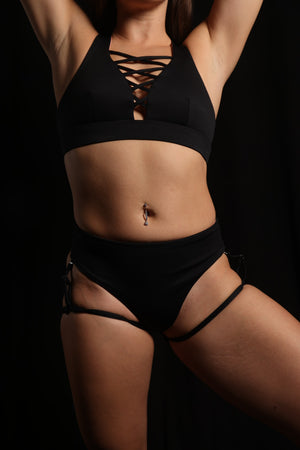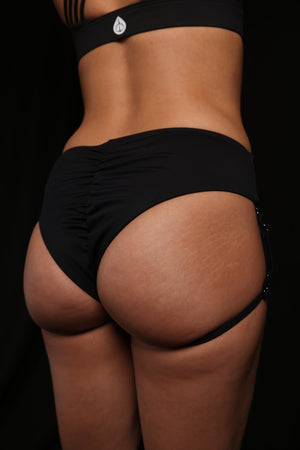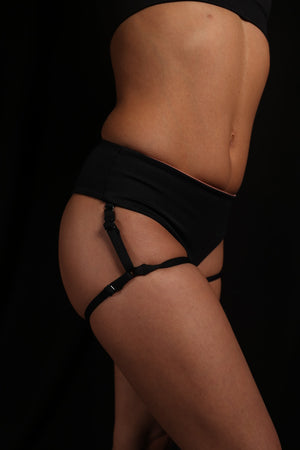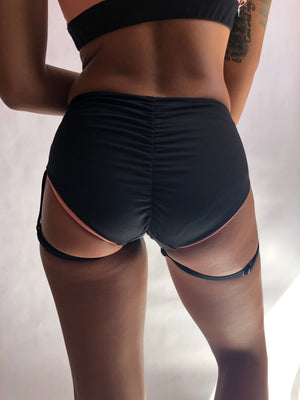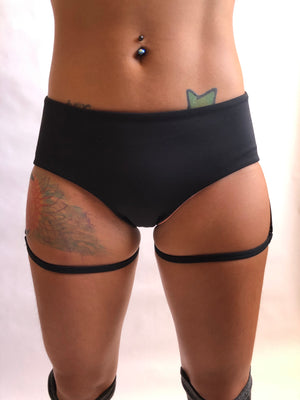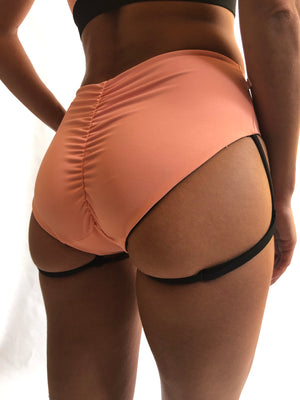 Reversible Super Strap Bottom
This reversible top is black on one side and coral on the other side. There is also the option of purple and green.  The de-attachable straps lift your booty up and can be taken off if using for swimwear to avoid tan lines.
Great for pole as you show off your Superman or Superwoman pose with either side of this bottom.