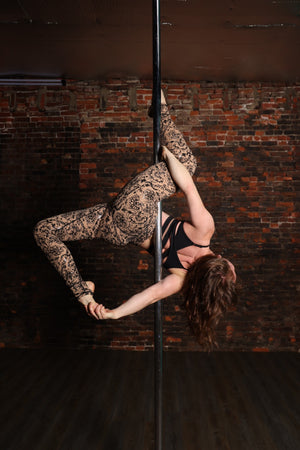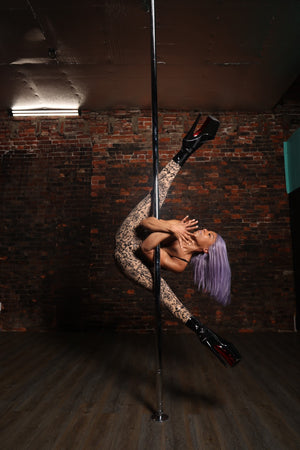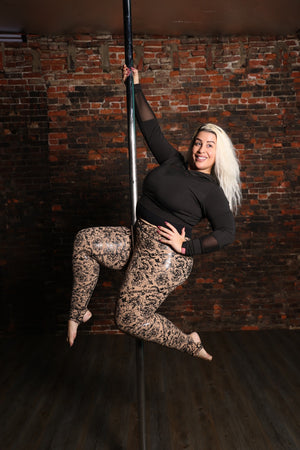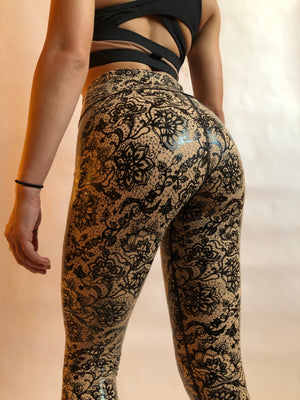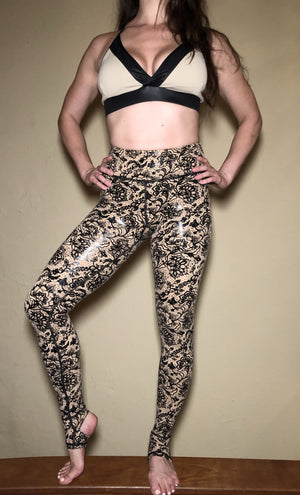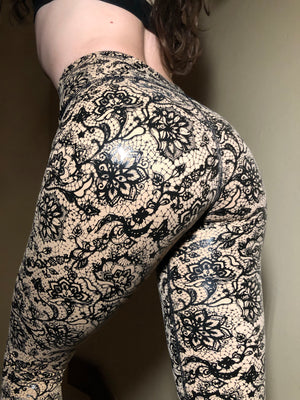 BLAIR (Black Lacy Adaptable Impressive Resilient) Goddess Grip Leggings
Named after a pole and chair dance instructor who inspired the idea of a black lace design on nude fabric, these incredible leggings will provide the grip you need for pole dancing as well as Acro, especially Icarian skills.  Putting them on may require some patience as these leggings will be tight and act like a second skin for more effective grips and holds, but once you get them on, you can feel how super stretchy and wonderfully sticky they are.  
The silicone will allow you to pole dance while wearing leggings. 
If you're a flyer doing Acro skills, and your base complains about how the skill didn't hit because of slippery leggings, well, that excuse is now out of the equation. With a firmer and more reliable grip, you're sure to catch some air in your Icarian practice.  
There is also a secret pocket for credit cards, ID, and keys in the waistband if you want to wear them outside into the real world.
Status: The prototype has been approved after extensive testing with pole dancers and acrobats. This item should be available by the end of October.